Kevin A. Legend
1 Man, 100 Voices, 1,000 Laughs!
"Kevin", the man with the amazing voice is the male star of "Baby Boomers Comedy & Music Show".
His floorshow delivers the funniest, craziest comedy music impressions and parodies ever.
You won't believe your ears, with no miming or lip syncing.
As Gene Pitney said on morning TV, "He sounds more like me than I do!"
Kevin's dynamic live shows feature amazing comedy impressions of the singers [he says] he's inspired.
There's Rod Stewart, Mick Jagger, Elvis Presley, Joe Cocker, the Bee Gees, Luciano Pavarotti, Bryan Ferry, Willie Nelson, Julio Iglesias, John Lennon, Cat Stevens, Ozzie Osbourne and more.
He might treat you to Sean Connery, Sylvester Stallone, Jack Nicholson and the odd politician for good measure!
Kevin A Legend is requested for events hosting Royalty, Heads of State, Movie Stars and the Corporate Sector.
From Australia to the UK, Asia to the USA, – he enthralls intimate audiences at exclusive launches to those in their thousands at entertainment centres, concert halls, and major outdoor events.
Kevin is asked to perform in shows with international stars like Tom Jones, Joe Cocker and Cliff Richard to name a few; plus numerous Australian stars.
Kevin A Legend delivers phenomenal 'one man floorshows' or brings a bevy of beauty onstage for events and productions including the 'Sizzle Sisters'.
Testimonials:
The Bulletin, Australia "You could find yourself sitting next to Pavarotti …as a lead up to a complete… 'star studded' recital. And this is just a sampling."
Hilton Hotels, Malaysia "Be it at a nightclub, starring in his own rock 'n' roll musical or at a packed.. Entertainment Centre, he has always pulled in plenty of applause."
Wild Turkey Club of Australia "Sensational" You are truly a 'Legend'.
Protocol Officer, Pacific School Games, Australia "…what can I say, you slayed them. Everybody has been raving about the night… What a wonderful decision it was that I made to bring you on board… The State Manager of Public Relations reckons I have now set the benchmark for state executive dinners."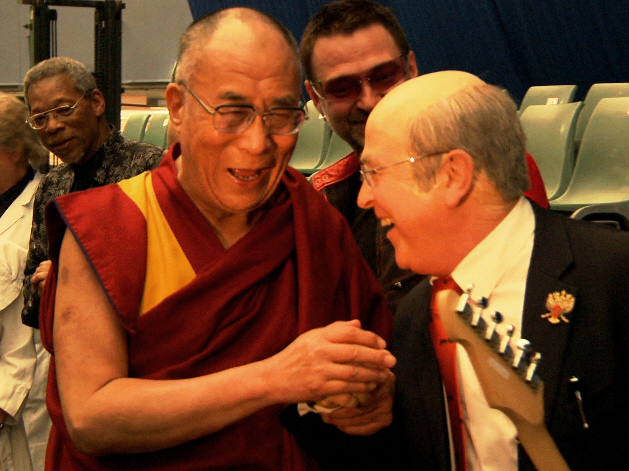 Kevin A. Legend jokes with the real Dalai Lama after performing for him as a guitar playing President Mikhail Gorbachev
Malaysian Prime Minister laughs as his wife accepts a Koala Bear in Kuala Lumpur from Kevin A. Legend who claimed the capital was really Australian and actually 'Koala' Lumpur. Just to reinforce the point, he dressed as Elvis and sang 'Teddy Bear' as well!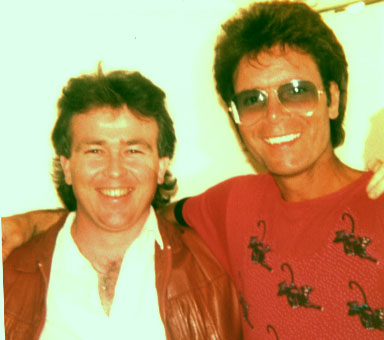 Early days opening shows for stars. Kevin A. Legend with Cliff Richard 1980s.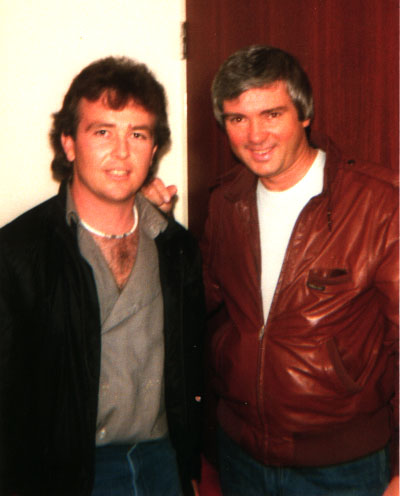 Gene Pitney & Kevin A. Legend
Cilla Black & Kevin A. Legend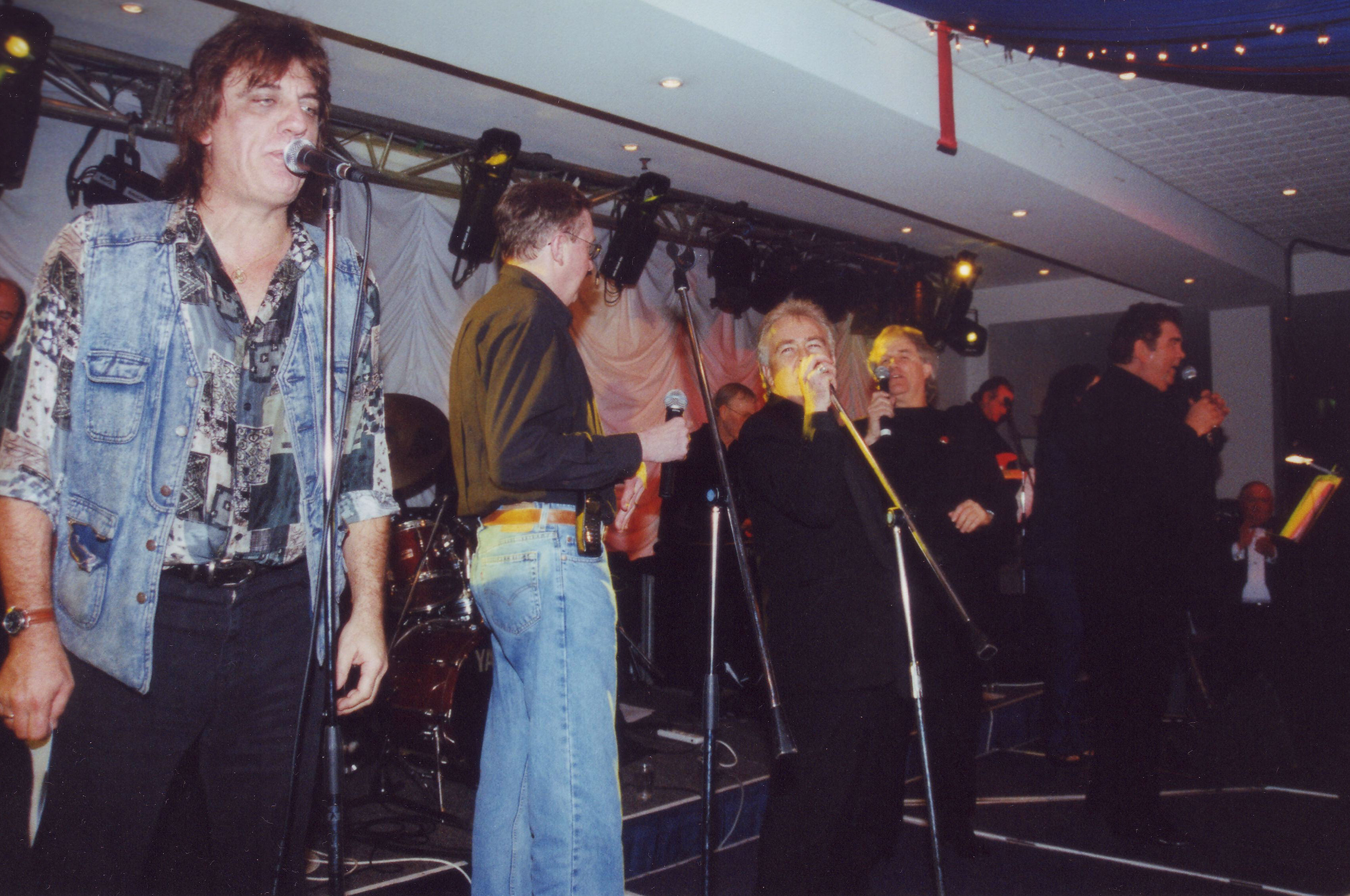 Kev onstage with Jon English, Doug Parkinson, Doug Ashdown, Mike McClennan