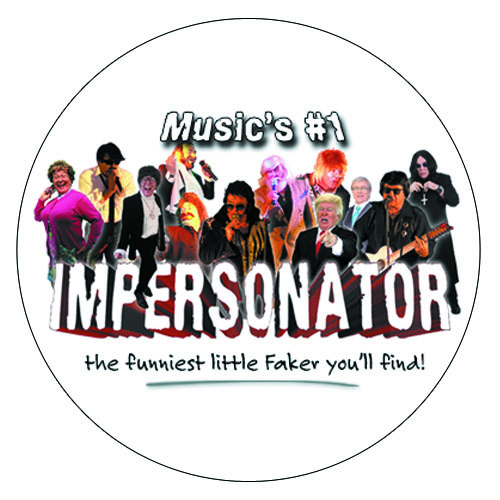 Baby Boomers Comedy & Music Show
…. is the internationally acclaimed, hilarious live comedy and music show for the over 45s that's featured on TV programs such as 60 Minutes.
Kevin A. Legend, Music's #1 Impersonator stars in this original production that proves no star is sacred.
So many love his 'cloning' around that he's been invited to open shows for Baby Boomer icons such as Tom Jones, Cliff Richard, Gene Pitney, Joe Cocker, Dianna Ross & The Supremes, Cilla Black, the Platters and many more.
The result of entertaining numerous royal families, world leaders and countless corporate events around the world, Kevin and his "cast of 1,000's" now bring the public all the fun that was/is the culture and music of the Baby Boomers.
You won't believe your ears or your eyes because yes, all his voices really are LIVE!
Kevin's characters include Rod Stewart, Elvis Presley, Bee Gees, Joe Cocker, John Lennon, Ringo Starr, Mick Jagger, Bryan Ferry, Kenny Rogers, Willie Nelson, Julio Iglesias, Tom Jones, Roy Orbison, Gene Pitney, Cat Stevens, Dean Martin, Ozzy Osbourne, Meatloaf, along with Austin Powers, Kevin Rudd, Sir Sean Connery, Donald Trump and a host of others to amaze you as much as he's astounded the stars with whom he's worked.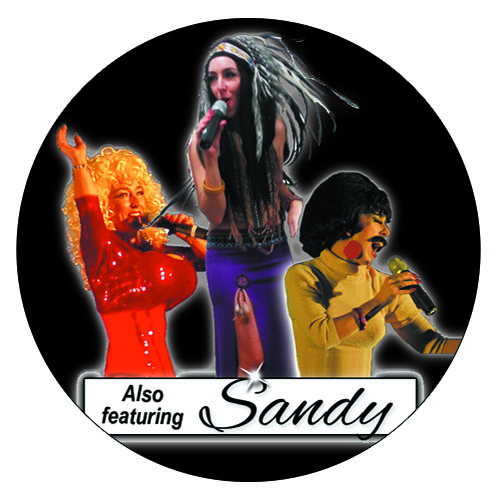 Kevin's sidekick Sandy delivers a selection of legendary women synonymous with Baby Boomers from amongst
Cher, Kate Bush, Dolly Parton, Dusty Springfield, Chrissie Hynde, Grace Slick (Jefferson Airplane), even Freddie Mercury
to name a few.
This event begins the moment you walk in the door, when your host MC greets you so the fun starts even before the show. (The term 'show' here meaning a continual assault on your 'laughter nerve', which comes in two halves, each about one hour and separated by intermission.)
Add 21st century technology into this non-stop live show with their oversize interactive screen and brace yourself for even more megastar mayhem as it's unleashed upon the unsuspecting audience.
Big Birthday Soon? 50? 60? 70? We have a special complete birthday package that can even get you the entertainment free!